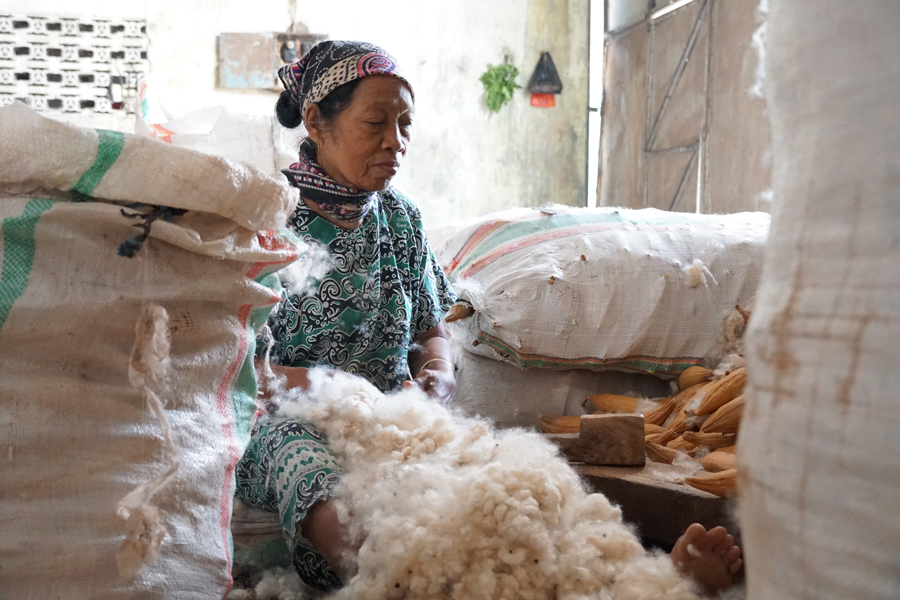 'Kapok', the down that grows on trees
Although Kapok is very high functioned fiber, because of its lightness and shortness, it was difficult to make a product with it. We, KAPOK KNOT, made it possible to make a product using Kapok by doing research and development in partnership with a major company.
The hollow of fiber is the key of its lightness. When it's cold, it inhales the moisture and warms up. When it's hot, it exhales the moisture and make it cool and comfortable.
You will feel like you are hugged very softly by Kapok's layers of the air when you are wearing it.
No need to use the skin or feathers of animals or cut down trees anymore. We, KAPOK KNOT are active with circulating with small steps, by donating part of the sales to planting Kapok trees and protecting the forest.